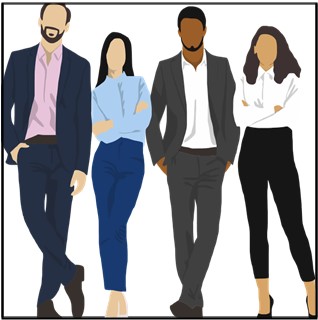 When you receive a promotion or a raise at work, this event can come with a number of changes that might impact your financial situation.
CHECKLIST: What Issues Should I Consider if I Get a Raise or Promotion at Work?
In this checklist, we focus on reviewing the potential financial impact of a raise or a promotion, including:
Cash Flow and Income
• Will your cash flow change due to the raise or any additional compensation that comes with the promotion?
• Will this change impact your ability to save for retirement and other goals? If so, consider increasing your savings in areas like your retirement plan, your HSA, and others.
Employee Benefits
• In the case of a promotion, does the new job come with added benefits you need to consider?
• These additional benefits might include stock-based compensation or deferred compensation.
Retirement Plans and Deferred Compensation
• In the case of a promotion, will you now have added benefits, such as stock-based compensation, deferred compensation, and/or an equity position in the company? If so, there are a number of planning issues to consider.
• Will your higher income affect your ability to make contributions to a Roth IRA or deduct contributions to a traditional IRA?
• Are you fully funding your employer-sponsored retirement plan?
• If you will receive stock options or restricted stock as part of the promotion, there are a number of planning items to consider.
Tax and Insurance Planning
• Higher compensation may present some additional tax planning issues. At the very least, you may want to ensure that your withholding is adjusted to ensure you don't have a hefty tax payment due.
• The new income might merit increases in life insurance coverage and/or disability insurance coverage.
A raise or promotion can have a great financial impact, and planning can help make the most of this career advancement. If any of your answers lead to another checklist, just let us know at This email address is being protected from spambots. You need JavaScript enabled to view it. which one you would like us to send your way. If you would like to discuss the impact of any of this information on your financial situation, we would be happy to help!
---
Please remember that different types of investments involve varying degrees of risk, and there can be no assurance that the future performance of any specific investment, investment strategy, or product made reference to directly or indirectly in this content, will be profitable, equal any corresponding indicated historical performance level(s), or be suitable for you or your portfolio. Due to various factors, including changing market conditions, the content may no longer be reflective of current opinions or positions. Moreover, you should not assume that any discussion or information contained in this newsletter (article) serves as the receipt of, or as a substitute for, personalized investment advice from Allos Investment Advisors®, LLC.
The content of this letter does not constitute a tax or legal opinion. Always consult with a competent professional service provider for advice on tax or legal matters specific to your situation. To the extent that a reader has any questions regarding the applicability of any specific issue discussed in this content, he/she is encouraged to consult with the professional advisor of his/her choosing.
Published for the blog on June 7, 2022 by Allos Investment Advisors®, LLC.