By John C. Fales
Millennials are a generation that love to share (almost) everything. We're very transparent about our lives, from photographing each activity we do throughout the day, checking into the places we visit (even the doctor!) and leaving reviews of our experiences. The one thing we've been bred to not be transparent about is our finances. Now, this may be a benefit in a social setting; nobody likes the obnoxious friend who brags about his salary and high-end purchases, but this reservation must be overcome for relationships that are heading toward marriage. Being engaged myself, I know how valuable discussions about money can be and how being upfront can alleviate headache and maybe even heartache in the future.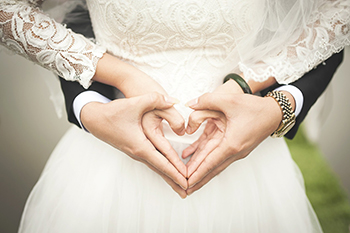 The earlier you and your significant other can discuss and plan for your financial life, the better off you may be. A 2017 survey shows that 53 percent of Americans ages 25 to 34 claim financial worries have a negative effect on their relationships. When both partners are open and transparent and can work through situations together, it can lead to healthier relationships. Here are some questions and prompts to start your financial discussion:
Discuss Your Money Script – How did your family handle finances growing up? What worked well and what didn't? How does that impact how you handle your own finances?
Be Transparent – Discuss your current financial situation by disclosing all assets, debt and financial obligations. Do you have student loans to pay off? Are you expecting an inheritance?
Determine Your Financial Goals – What are each of your financial goals? How does your income, debt, and investments hinder or help you reach those goals? Will sacrifices need to be made?
Talk About Kids – Children make a big impact on your financial situation. Do you want to have children? Will they be natural children or do you want to adopt?
Equal Contribution vs. Equal Income – Do you have high income disparity? What does equal contribution look like for you outside of equal financial contribution to the family? Will one person earn income while the other manages the household?
Consider a Prenup – Will you merge your finances or keep things separate? Will some assets or debt be considered marital and others non-marital? Even if you don't have a lot of assets currently, the agreement can cover you in the future.
Budgeting – What method will you use to build and track your budget? How often will you "check in" on how well you're doing and make adjustments?