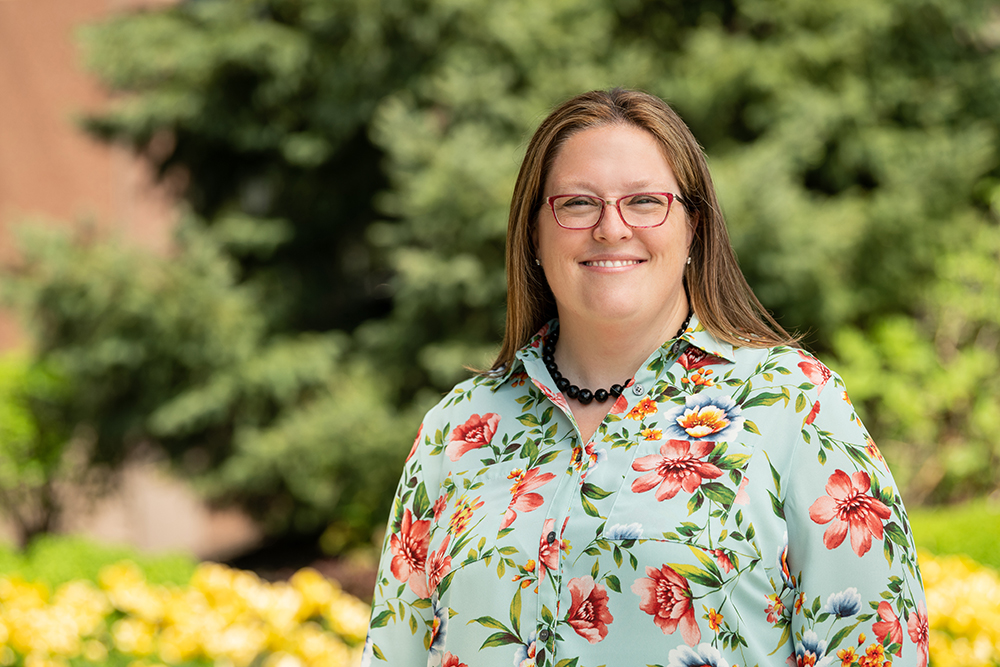 Jessica Searcy Kmetty
Principal
"I never intended on being a financial advisor."
In fact, growing up as the oldest child of an entrepreneurial financial advisor who loved his career and worked a lot, I was adamantly opposed to it. So I went to school, studied languages and settled on an international marketing degree. I didn't really want to live in Kansas City (though it was a nice place to grow up) because I had bigger plans of living someplace warm and traveling. Then the dot-com bubble burst and I graduated into one of the worst unemployment periods in decades.
A new mother at the time, I moved back home and took a position at my father's firm until I could find a "real job" that payed a livable wage. What I never counted on, was that I would actually find financial planning somewhat interesting, and the challenges of running a wealth management firm absolutely fascinating.
After spending 11 years at the firm in Kansas City, I ultimately moved to the Phoenix area with my children. And rather than finding a "real job", I took my job to Arizona with me, ushering in an era of virtual meetings, working across time zones, and becoming more intentional about how we interact with each other and with our clients. The move allowed me to reach more of my personal goals, while continuing to make a positive contribution to the firm, our team, and our client experience.
Unfortunately, my first marriage ended somewhat abruptly and I found myself a single mom of four children under age 18. During the dark period of divorce and rebuilding, I learned a lot about the ugly side of planning that no one ever wants to deal with or plan for; I learned about prenuptial agreements and protecting assets, I learned about the emotional impact of financial insecurity, and I learned about the legal system and advocating for those who can't advocate for themselves. Even though I wouldn't wish that experience on anyone, I feel much better prepared to discuss these topics with clients when they arise.
One thing I'm doing to make the world better – I'm raising six children. If my children fail to learn anything else from their brief 18+ years with me, I pray they grow to understand what it means to be resilient through tremendous adversity, they recognize grace and see value in second (and third) chances, and they know what it looks like to be wholly, fully, relentlessly loved for exactly who they are.
One thing I'm doing to help the planet – I'm a stickler for recycling and I really try not to print things whenever possible.
One thing I'm doing to build into my community – My husband and I believe that authentic community is really important. When we moved to our home, we threw a hotdog party for our neighbors and found that there were people living on our block who had been here 12-15 years and had never met each other. We've also thrown a pancake party, a bbq, a pool party, and we plan to continue to host events quarterly.
Outside of work, my passions include – I love cooking and baking, travel with my husband, movies and reading.
One goal I'm saving for – College! We have six kids and four of them will be in college at the same time.
The best thing I've done to advance my career knowledge – I've never stopped learning. I go to conferences, read around 100 books per year, and obtain all kinds of designations and credentials (some of which aren't even on my business card) because I'm a firm believer that what isn't growing is dying and I want our firm to continue to have a culture of being voracious learners, so I will continue to lead by example.
How old is the oldest pair of shoes in your closet? I have millennium silver Birkenstocks that I bought in Washington, DC in 1999. And they're back in style!
What advice would you give to someone who wants to enter the financial industry? Don't try to be something you're not. Spend time, energy and resources learning more about who you are, how you're wired, what your passions are, and then pursue them relentlessly. If you do something you love, you'll never work a day in your life! And never take a job that isn't a good fit for you.